If any group of operators deserves an extra hand, it's the dedicated and caring professionals in healthcare. Soup is in the top 5 preferred lunch foods in healthcare, and it's also one of the most versatile products you can use to add variety and flavor to meals for patients and residents.
Additionally, being in a healthcare setting can be stressful for patients, and comforting familiar foods can positively impact their emotional well-being. Soup is a familiar texture and taste, and remains accessible for residents and patients who may be on soft food diets or have dietary restrictions. Soup can provide a sense of comfort and home, especially for long-term or elderly patients.
Using products such as Campbell's new 50-oz no-salt-added soups saves your kitchen staff time & labor while providing a variety of use cases not just limited to classic soup-and-sandwich combos for your patients and residents. Beyond that, serving soup in a healthcare environment has a long list of additional benefits:
Helps you more easily solve for the 41% of residents on a special diet
Supports reduced sodium diets
Delivers scratch-made taste
Offers variety day in and day out—no matter the season
Allows you to slack out smaller portions while reducing waste
Serves as a speed-scratch ingredient in creative, unique dishes
These no-salt-added soups come in 3 versatile flavors: cream of chicken, cream of mushroom, and tomato, and are ideal to customize salt content to customers' tastes or provide a lower sodium option to accommodate dietary restrictions.
For hospitals, long-term care, and senior living, the key to using these flavors is striking a balance between delicious and smart. Recipes that incorporate soup as an ingredient allow operators the opportunity to do large batches, speed-scratch cooking that tastes great and fulfills patients' nutritional and accessibility needs. Here are some ideas to keep flavor up, labor down, and nutrition in check.
Ideas for No-Salt-Added Cream of Chicken Soup
• Broccoli & Italian Chicken Sausage with Rigatoni
• Chicken Carbonara
• Chicken & Spinach Lasagna Bowl
• Lemon Chicken Orzo Soup
• Lemon Pepper Chicken Farro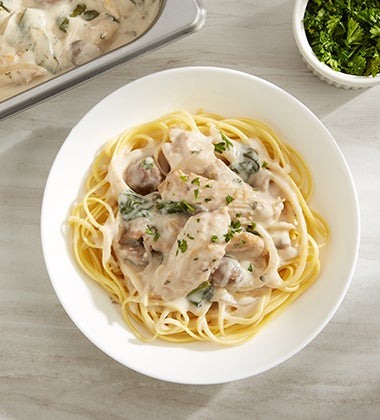 Ideas for No-Salt-Added Cream of Mushroom Soup
• Beef Stroganoff Soup
• Creamed Spinach
• Creamy Brussels Sprouts with Bacon
• Dijon Chicken with Mushrooms
• Panko Crusted Salmon with Creamy Vegetable Medley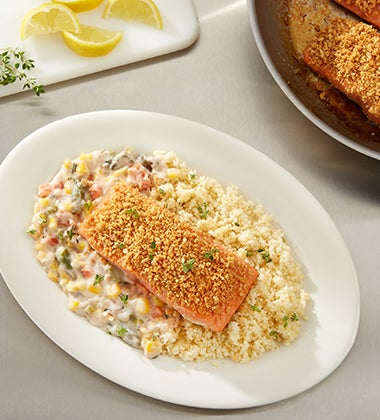 Ideas for No-Salt-Added Tomato Soup
• Butter Chicken with Rice
• Goulash
• Roasted Chicken Ratatouille
• Tomato Braised Chickpeas with Brown Rice
• Tomato & Roasted Red Pepper Bisque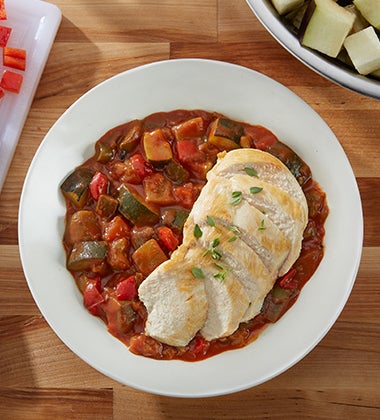 Save $10 on Campbell's No Salt Added Soups
From now until August 31, 2023, save $10 on Campbell's No Salt Added Soups when you log in to GFS.com to order in the United States. Simply add your cases to your cart and input code CAMPBELLS.
GFS SKUS:
NSA Condensed Tomato: 435838
NSA Cream of Mushroom: 435837
NSA Cream of Chicken: 435868