The holiday season is make-or-break time for most foodservice operations. While sales may be brisk right now compared to last year, don't underestimate the potential of holiday planning.
3 in 4 consumers intended to go out to eat or order takeout during the festive season, according to the National Restaurant Association.
With people ready to indulge during the holidays, you don't want to disappoint, says Christine Morgan, a Marketing Services Manager.
"Help consumers splurge with special offerings, flavors and ingredients that enhance the off-premise experience," she says. "It's possible to build excitement for them and, with some planning, make it manageable for your staffing and service capabilities."
Understand Operational Needs
Everything starts on the operational side. Create a menu that's innovative but easy to execute. This lets you plan labor, prep space and logistics—all key to protecting brand integrity when products leave the restaurant.
These menu tips play into operational effectiveness:
To meet demand, restaurants also need to manage the calendar. Labor will be a nightmare if you schedule every party on Friday and Saturday. If possible, offer customers an incentive to book weekday events. Because labor is delicate, Morgan recommends motivating your team. "Ask for their input. If they have a stake in your offerings and presentation, they'll be less stressed and more dedicated to success."
Consider Culinary Strategies
On the culinary side, expect an appetite for indulgence during the holidays. For operators, success means identifying strengths and opportunities.
"It's important to align menus with your current menus as an extension of your business," Morgan says. "Your offerings should expand on things you do really well—these menu items define your concept and set you apart."
The culinary part of the equation, she notes, calls on equal parts planning, implementation and tracking.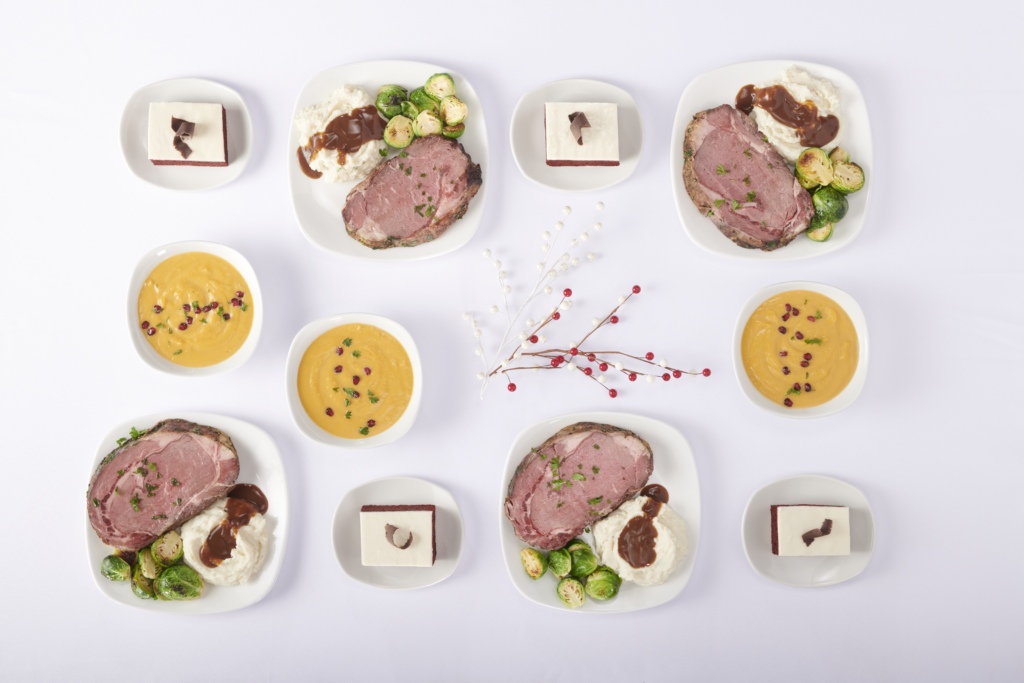 1. Plan
2. Implement
3. Track
"Adding value wherever possible—in the kitchen, on the menu and with the experience—is the best strategy for feeding a holiday crowd," Morgan says. "It's possible to build your brand without compromising quality."