In the ever-evolving landscape of the restaurant industry, innovation is the key to staying ahead of the curve and creating delighted, loyal customers. Whether you're a seasoned restaurateur or just starting out, these innovative recipes that our culinary specialists in the Mobile Kitchen have perfected are designed to inspire, captivate, and elevate your operation and your customer's dining experience.
Moroccan Braised Lamb Shank With Lemon Herb Couscous, Tfaya, And Pistachio Mint Chermoula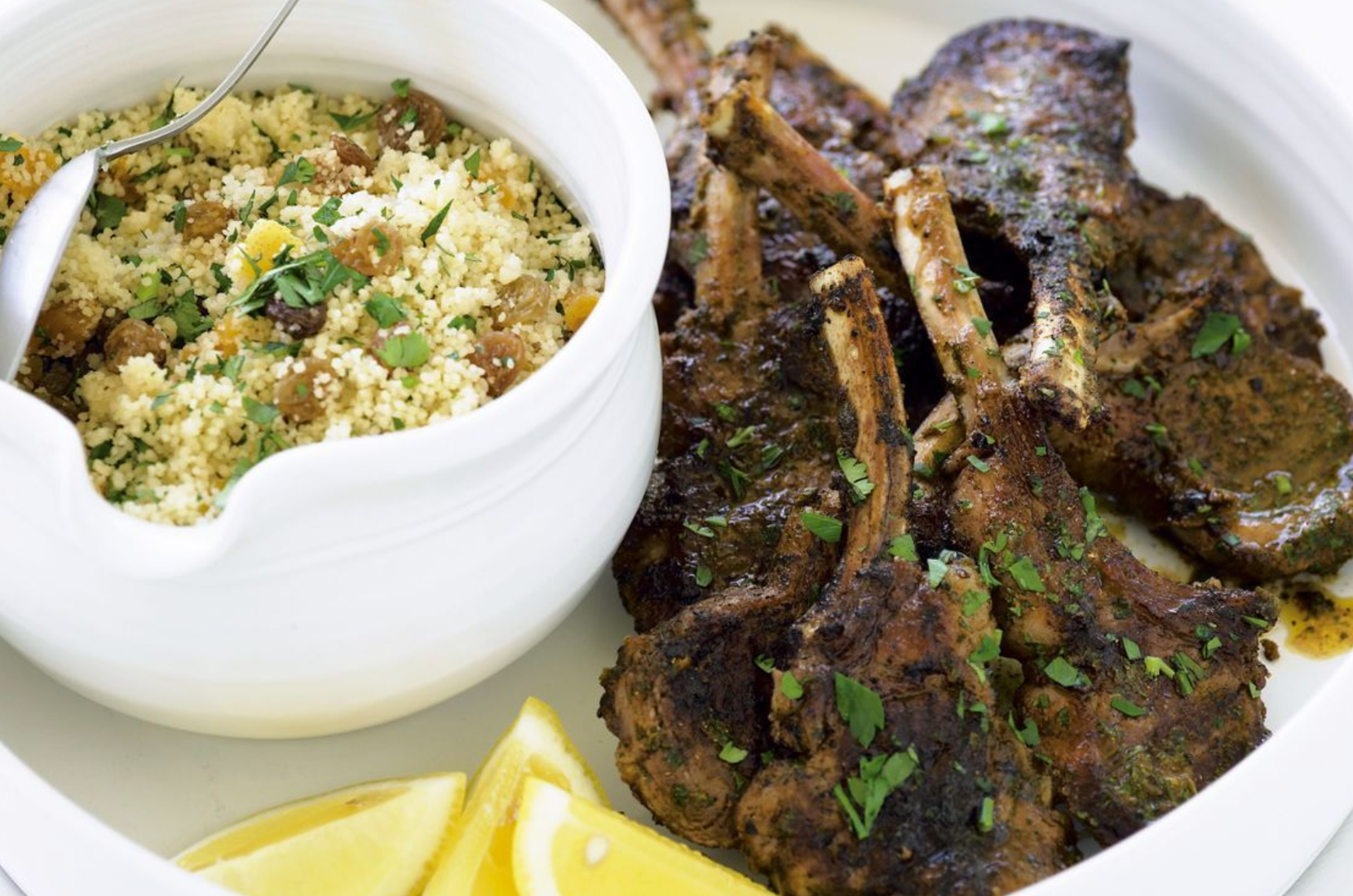 Menus that include culturally diverse dishes are always a hit with customers, especially when the flavors are as rich as this one, which hails from Morocco. This tender, fall-off-the-bone braised lamb shank is served with an incredible lemon herb couscous, topped with Tfaya and a pistachio mint chermoula. Tfaya is a Moroccan carmelized onion and raisin topping that adds depth and flavor to couscous. Chermoula is a North African relish similar to chimichurri, made of ingredients such as herbs, garlic, coriander, and lemon. The completed lamb shank dish makes an excellent entree, and since it contains no wheat or barley-derived ingredients, it can be highlighted on a gluten-free menu too.
Maple Bacon Brown Butter Wonut
The Maple Bacon Brown Butter Wonut is a delectable fusion of flavors and textures. This unique creation combines the indulgent richness of brown butter with the sweet warmth of maple syrup, all on top of a crispy, unforgettable waffle donut. The crown jewel of this treat is the smoky, savory bacon crumble that adds a delightful crunch. Each bite is a harmonious symphony of sweet, salty, and buttery goodness, making it a must-try for your operation. Try it on a specialty brunch menu or pop it into the dessert list for something delightfully different.
Jalapeno Cheddar Chorizo Biscuit Breakfast Sando
The Jalapeno Cheddar Chorizo Biscuit Breakfast Sando is a bold and flavorful morning masterpiece. This sandwich features a fluffy, jalapeno and cheddar-infused biscuit, providing a spicy kick and a cheesy richness that perfectly complements the savory chorizo. As you take your first bite, the flavors meld together, offering a zesty, slightly fiery sensation that's softened by the creamy goodness of scrambled eggs. This hearty breakfast sando is the ultimate wake-up call for a satisfying start to the day and works perfectly on both dine-in and takeout breakfast menus.
Vegetarian Tex Mex Quinoa Taco
The Vegetarian Tex Mex Quinoa Taco is a delightful fusion of bold Mexican flavors and wholesome ingredients. This dish replaces traditional taco meat with protein-packed quinoa, resulting in a hearty, meatless alternative. Infused with Tex-Mex flavors and a medley of toppings like creamy avocado, zesty salsa, and Mexican crema, each bite delivers a symphony of textures and tastes. Whether you're a vegetarian or simply looking for a delicious and health-conscious taco option, this recipe will become a staple on your menu – it can even serve double duty as both an appetizer and a main dish. The ease of assembly also makes this a perfect option for catering trays.