Kodiak High Protein, Whole Grain Products at Gordon Food Service
Are you looking for a higher protein option to serve your customers? Try Kodiak Pancake Mixes, To-Go Power Cups, and Chewy Bars. All Kodiak products are made with 100% whole grain and are higher in protein than your typical breakfast mixes.
Fuel Epic Days with Flapjacks
Kodiak's Power Cakes Flapjack and Waffle Mix are perfect for your breakfast or brunch menu. Your customers can devour a delicious meal that your kitchen won't need bear-like strength to make.
Kodiak Power Cakes Flapjack and Waffle Mix
Reorder #: 348883
Feed On-The-Go Customers with Power Cups & Chewy Bars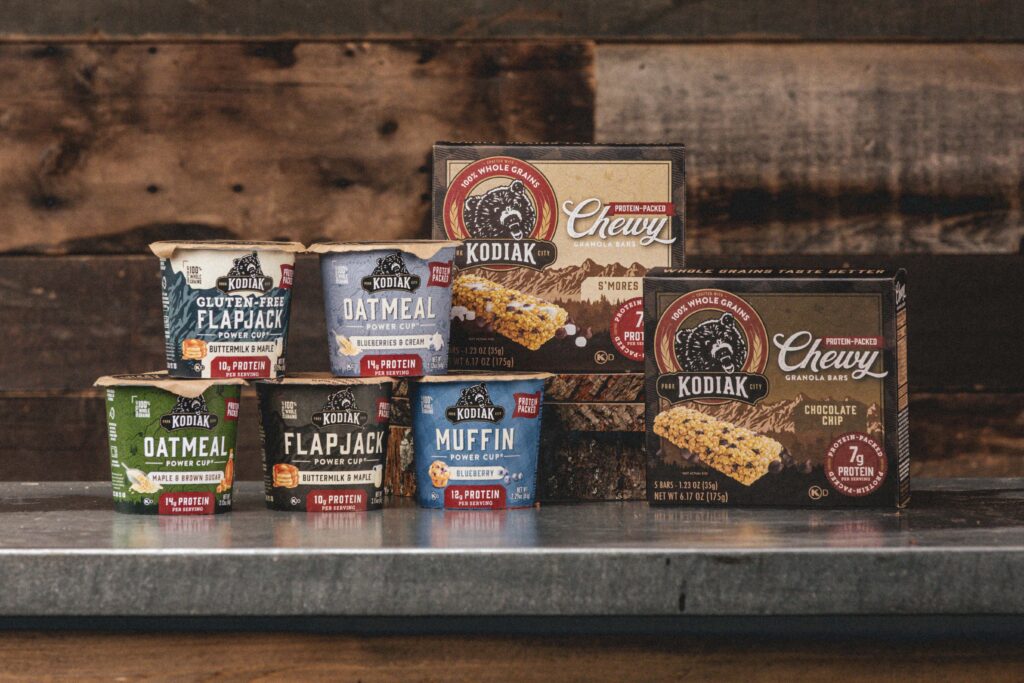 Power cups are ideal to stock on to-go shelves. Each whole grain, high protein cup is ready to make – all your customers will need to do is add water or milk, stir, and microwave to have a delicious, nutritious meal ready to go. You can even stock for dietary restrictions with Kodiak's Gluten-Free Buttermilk & Maple Flapjack Power Cup.
Chewy Bars are ready to eat right out of the packaging – and just like the Power cups, they are crafted with 100% whole grains and extra protein to make a well-rounded, delicious snack bar.