Tick tock. Tick tock. The clock is ticking. And when the alarm goes off, more and more consumers are waking up and grabbing breakfast foods on the go, whether it's first thing in the morning, as a mid-morning snack or as a satisfying treat. It may be time to answer the wake-up call and serve items customers can take wherever they go.
With the NPD reporting that about two-thirds of restaurant morning meals are eaten off-premise, items like muffins, breakfast bowls, parfaits and smoothies are ideal for grab-and-go or in a front of the house takeout case.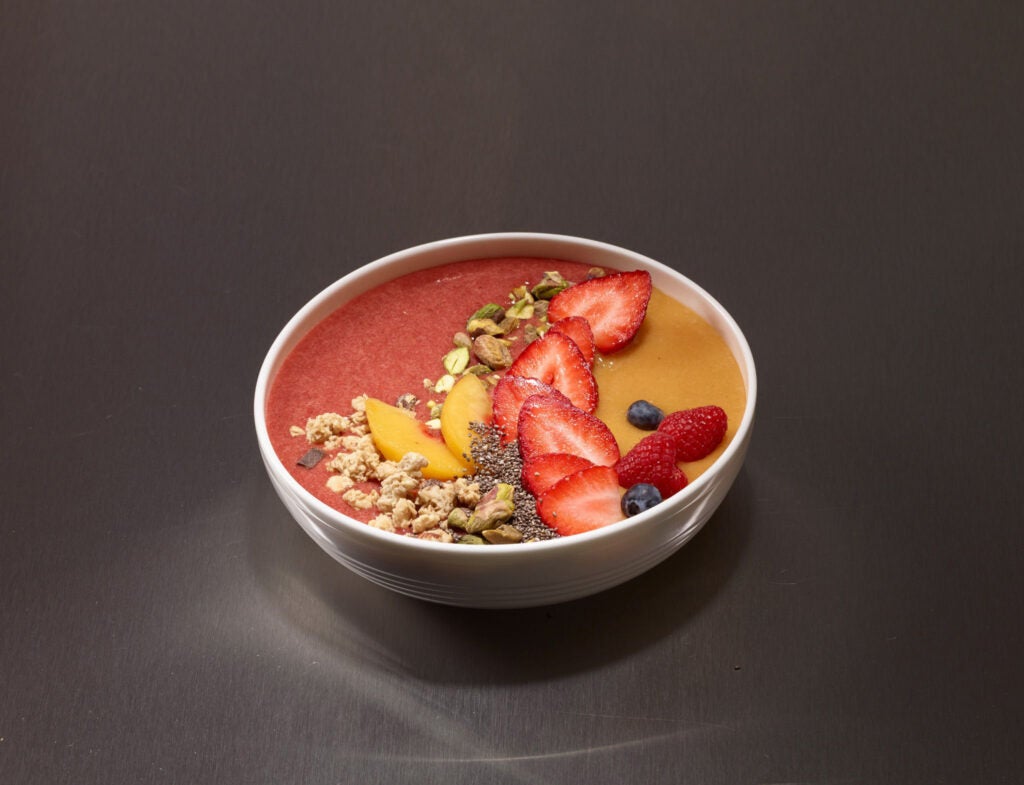 "The bowl format is really flexible," says Mike Stickler, Gordon Food Service Culinary Specialist, who points out how smoothie bowls fit right in with today's dining preferences. "There's already a demand for options in grain bowls, porridge and colorful oatmeal that are topped with unique ingredients for texture, flavor, and eye-catching appeal.
And, the market is open to these creative ideas. A survey reported in Restaurant Business Online shows 45 percent of customers are interested in trying a smoothie bowl while only 1 percent of menus offer them. This comes at a time when global research firm Technavio predicts the North American smoothie market will grow almost 9 percent a year through 2021.
Once you have your menu identified, it's now time to take a look at the packaging to make sure that the containers you serve from hold up to transport and are easy to eat right from the package as consumers are dining on the run.