From crunchy peanut brittle to creamy peanut satay sauce, the humble peanut has long been celebrated for its incredible versatility in the culinary world. These little legumes, which originated in South America, are packed with protein, rich flavor, and a satisfying crunch.
For restaurant owners and food service professionals seeking to infuse their menus with creativity and innovation, peanut butter emerges as a game-changing ingredient, offering endless possibilities to create delicious dishes with added protein across every course. The accessibility and adaptability of peanut butter make it a secret weapon for any establishment, allowing the ability to create unforgettable meals that will leave diners asking for more.
Ideas For Healthcare & Convenience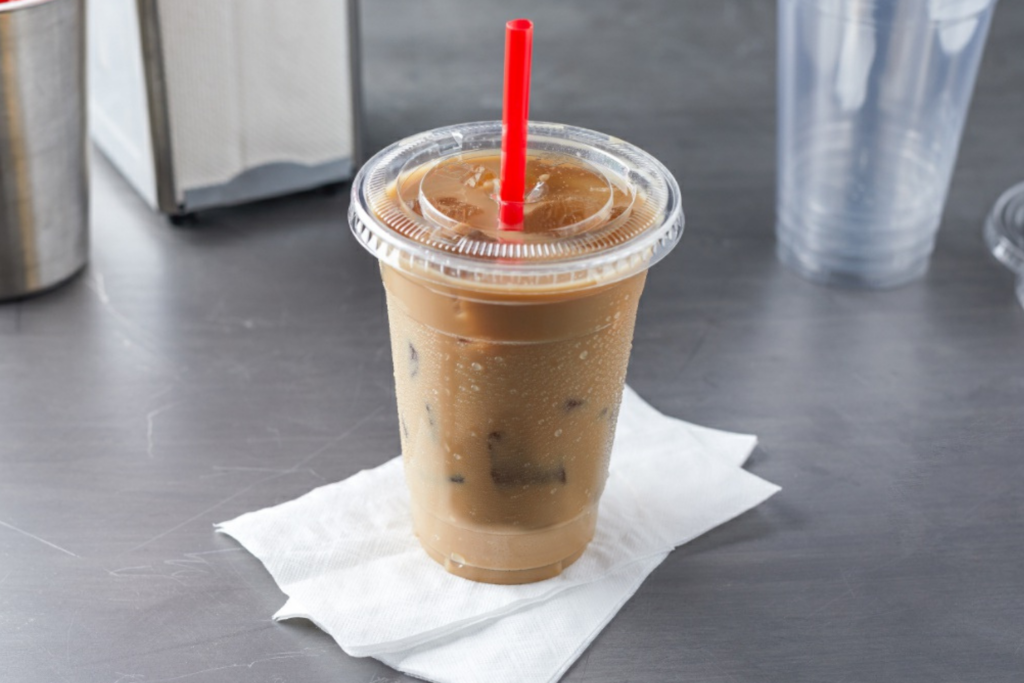 Beverage: Iced Peanut Butter Oat Milk Latte
An Iced Peanut Butter Oat Milk Latte is a match made in caffeinated heaven for patients and their families who need a little bit of an energy boost. This latte flavor option incorporates the cult-favorite flavor of Jif peanut butter while also catering to the growing demand for plant-based alternatives. This drink is a perfect option for your facility's beverage selection.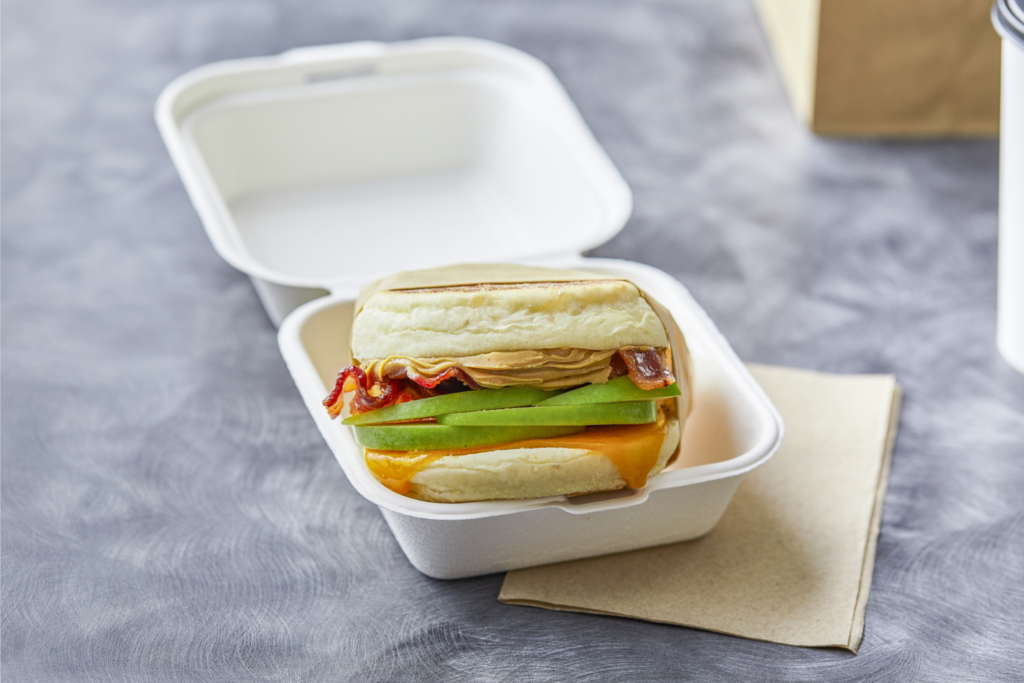 Breakfast: New English Sandwich
This toasted, egg-free breakfast sandwich melds the rich flavor of crispy bacon and cheddar cheese with sweet-and-sour granny smith apple slices and creamy peanut butter sauce. These sandwiches can be wrapped up and put in the grab & go cabinet, served ready-to-order in the cafeteria, or delivered to patients and residents easily.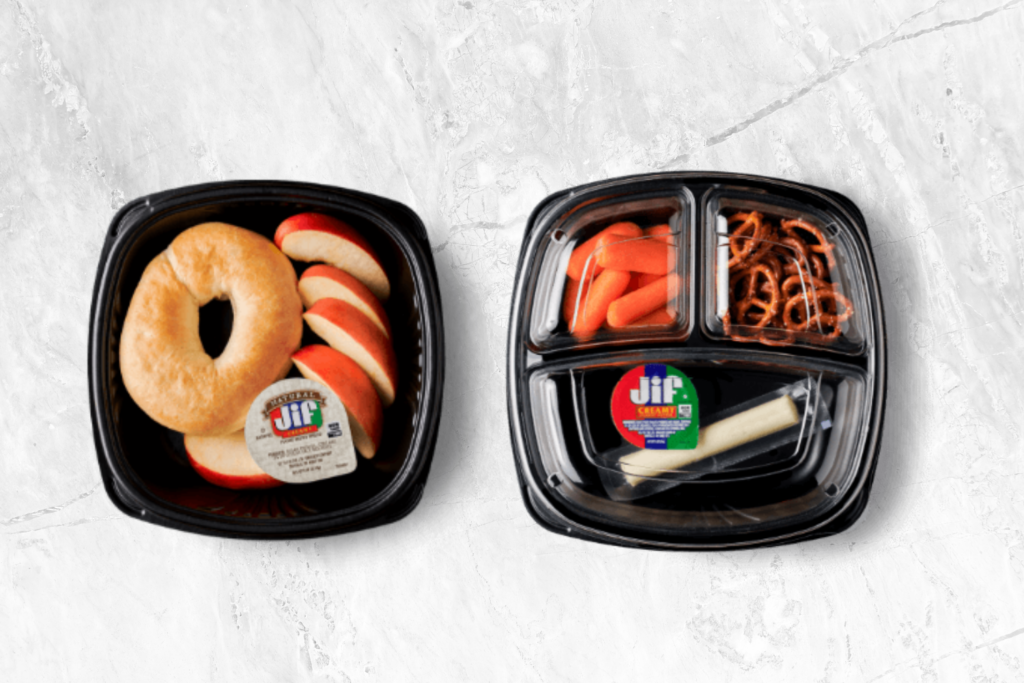 Grab-And-Go: Jif Go-Snacks
A perfect, nutritious go-snack box for the grab-and-go cabinet is everything your patients and their families need to get something healthy on the go. Jif creamy peanut butter portion control cups are a perfect plant-based protein option to pop in a to-go container with carrots or celery, pretzels, and cheese. You can also pack it with apple slices and a fresh bagel for another easy option.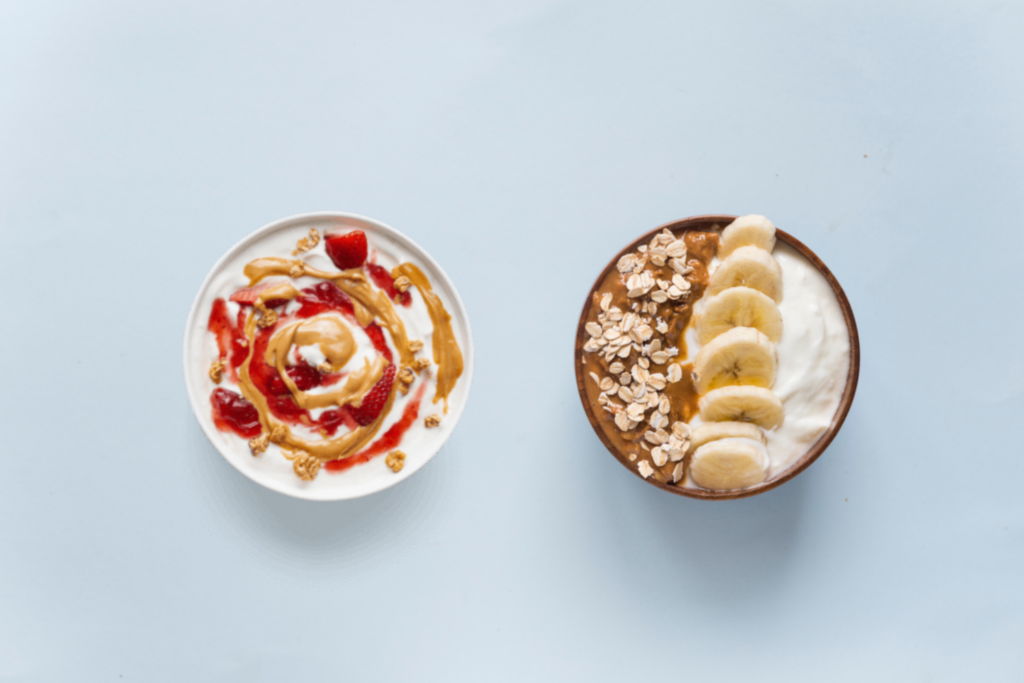 Snack: Peanut Butter Yogurt Bowls
Yogurt bowls are not only an easy and quick option for dining services staff to whip up, but they also offer endless opportunities to get creative with nutritious flavors. We suggest Greek Yogurt topped with strawberry jam, fresh strawberries, granola, and Jif peanut butter sauce. Try sliced bananas, oats, and peanut butter for another classic flavor option. This option can also be served a parfait, and both serving styles are easy to pop in a grab-and-go container.
Ideas For Restaurants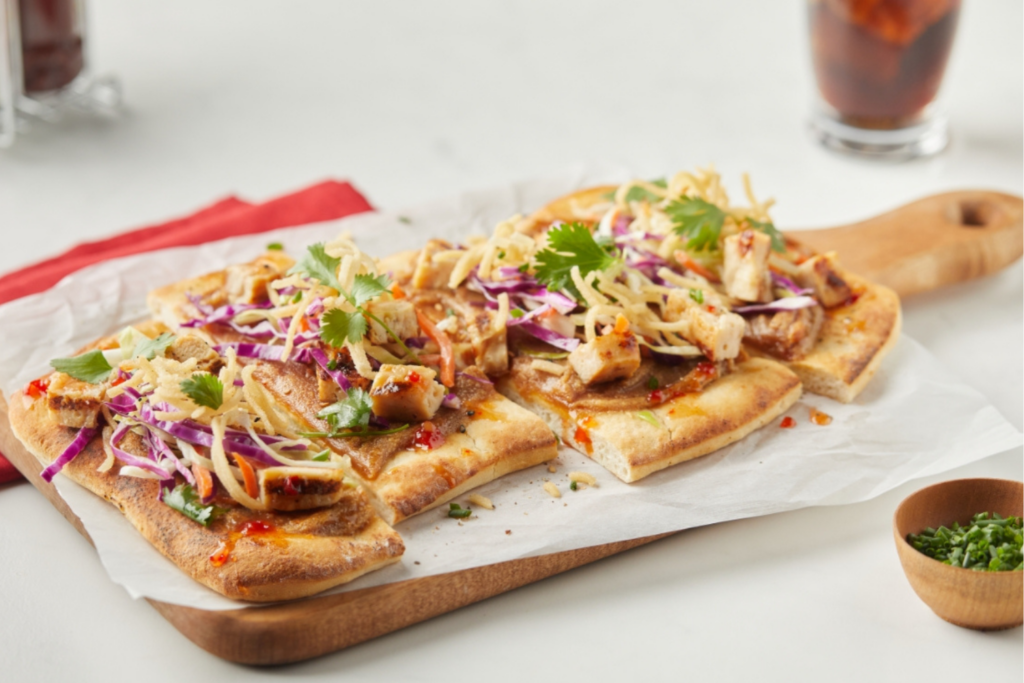 Appetizer: Thai Chicken Flatbread
Thai Chicken Flatbread effortlessly blends bold Thai flavors with the comforting familiarity of a classic flatbread. Each bite is a journey through layers of texture and taste, complimented by the incorporation of Thai chili sauce and Jif creamy peanut butter into a full-bodied base for succulent grilled chicken and crisp Asian slaw. Sprinkle fried rice noodles, chives, and black sesame seeds on top for a punch of color and crunch.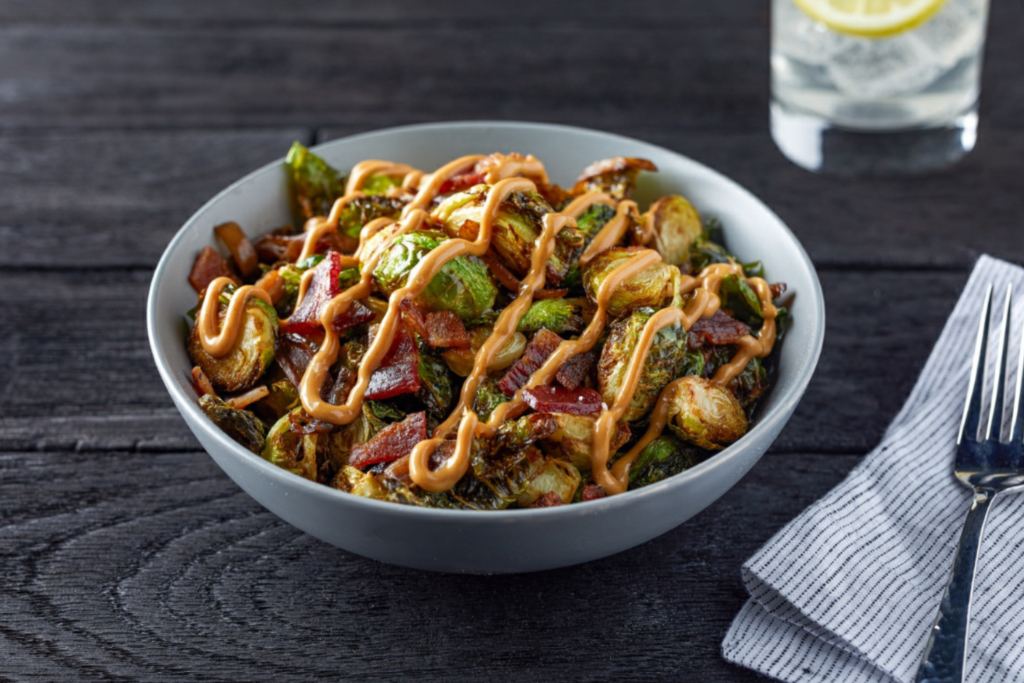 Side: Crunchy Brussels Sprouts Bowl
This innovative and satisfying dish showcases the versatility and unique qualities of Brussels sprouts like never before. Imagine a medley of crispy fried Brussels sprouts, perfectly caramelized sweet and sour onions, and a velvety peanut sauce made with Jif creamy peanut butter sauce that ties it all together with a harmonious blend of nutty, tangy, and subtly sweet. This Brussels bowl makes a perfect premium side or appetizer.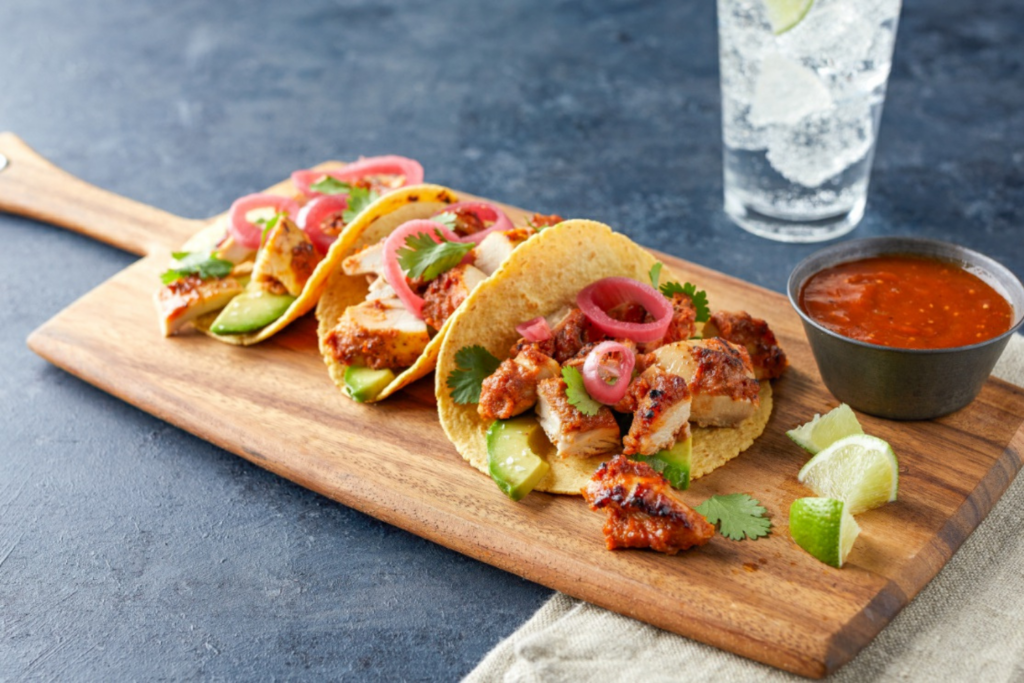 Main Course: Chipotle Orange Peanut Butter Chicken Tacos
This creative spin on a chicken taco will leave your customers wanting more. Smoky chipotle dances harmoniously with vibrant citrus and Jif creamy peanut butter sauce in a tantalizing embrace that will ignite your senses. Garnish with tangy pickled red onions, fresh cilantro, and a squeeze of lime, and you get a fusion dish worth writing home about. Tacos always fit well into a main course or a tapas menu, and this recipe is an excellent option to add to a to-go menu.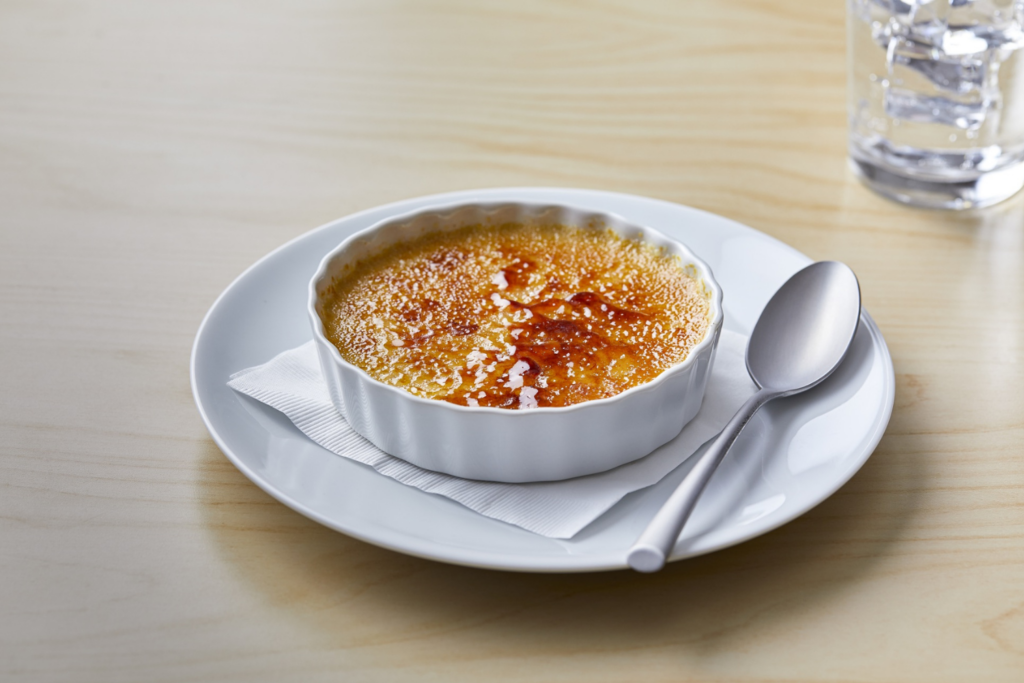 Dessert: Peanut Butter Brûlée
Pay homage to the timeless elegance of this bakery and dessert menu staple by adding an innovative twist. The nutty richness of Jif peanut butter marries well with the creamy, sweet custard and caramelized sugar crust, and gives your customers an interesting take on a dessert they know and love. Offer as a dessert menu option, or place in your bakery cabinet for to-go enjoyment.
Shop Jif Peanut Butter at Gordon Food Service
People love peanut butter. And most people love Jif the best. Play to their cravings by mixing, spreading, and straight-up serving Jif all day every day.