LET'S TALK!
In the first weeks, we'll get to know your business by creating your "product database," which categorizes purchases by products from all vendors. We will partner and discuss to get it just right!
GOOD DATA!
Over the first few weeks, EDI will be flowing from GFS, but the best practice is to still take pictures of all invoices so we capture any handwritten adjustments and make sure nothing was missed.
THE RIGHT PEOPLE!
A smooth setup requires the right folks! Typically this is you, your bookkeeper, and someone from ops (typically a GM and/or KM) that will run the show daily.
YOU'RE SUPPORTED!
We get it (really)! Almost every member of our team comes from the restaurant industry and we are here to support you every step of the way.
Switching from Recipe/Inventory Manager?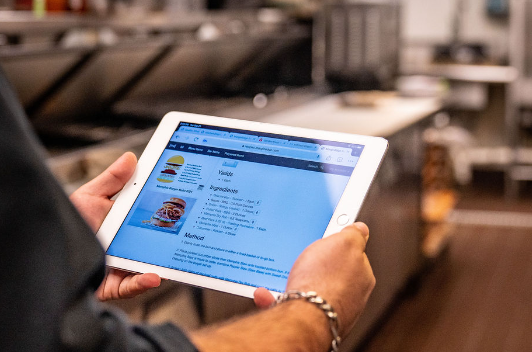 Here are some things you may want to know!
We have a team of people who handle this migration manually. This typically takes 6-8 weeks but after that, you'll be able to see your food costs to maximize menu profitability and more!
We'll take care of your first 150 recipes for free. For recipes beyond that, you can export all old files from Recipe Manager to enter yourself manually or we can partner with you for a nominal fee.
Your brand new Inventory lists in GRP are built from your product database – which will now show products from every vendor you order from (not just GFS). You'll need to re-create your count sheets.
Questions About Getting Started?
Reach out to your assigned MarginEdge Sales Rep.
Questions about Recipe Migration?
Recipes@marginedge.com